Why It Is Safe For You to Work in Healthcare…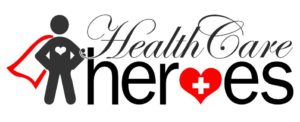 During the Coronavirus Pandemic
We know that many of you might be a little unsure about your safety working in a healthcare setting at this time.  Yet, working where the viruses and potential contagions are known and are being controlled is among the safest place to work!
Knowledge is Power and what could be more empowering than…
Working in a healthcare environment that maintains the highest standards and protocols around infection control.
Being equipped with the proven protocols, procedures and knowledge that healthcare professionals practice every day.
Our Emergency Operations Plan Has Had a Work Out!
Members of our Incident Command team meet several times a week to discuss issues arising within the facility, update mitigation strategies to align with guidance from the Centers for Disease Control (CDC), the Michigan Department of Community Health (MDCH), the Saginaw County Public Health Department (SCPHD), Executive Orders affecting Michigan and any other relative guidance available.
We Have You Covered
Anyone who becomes a member of our team is provided the appropriate Personal Protective Equipment (PPE) to perform your job functions without hesitation.  Ongoing education is also offered to assure you are fully aware of the safest way to perform your job.
Being a healthcare professional can be one of the most rewarding careers there is.  In times like these we pull together to make sure those around us are taken care of with the utmost compassion…we are the true heroes!