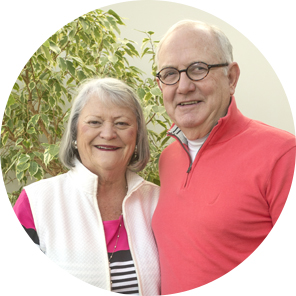 Norman Stange, Saginaw
Hearing her husband, Norman, singing in the shower is a source of pride for Mary Ann Stange. Three years ago, her husband of 41 years suffered a stroke. The two were attending a play in Bay City when suddenly Norm couldn't speak – not a single word.
Luckily, he was treated quickly with a clot-busting medication (Alteplase IV r-tPA ) and was only hospitalized for a short time. Norm's stroke left him unable to read, write, or speak. The couple was devastated. However, Norm was committed to gain his communication back and worked intensely in outpatient therapy at HealthSource Saginaw with speech-language pathologist Katie McDonald. Norm regained function and was nearly back to normal in six months.
LEARN HOW OUTPATIENT THERAPY HELPED NORM REGAIN HIS VOICE